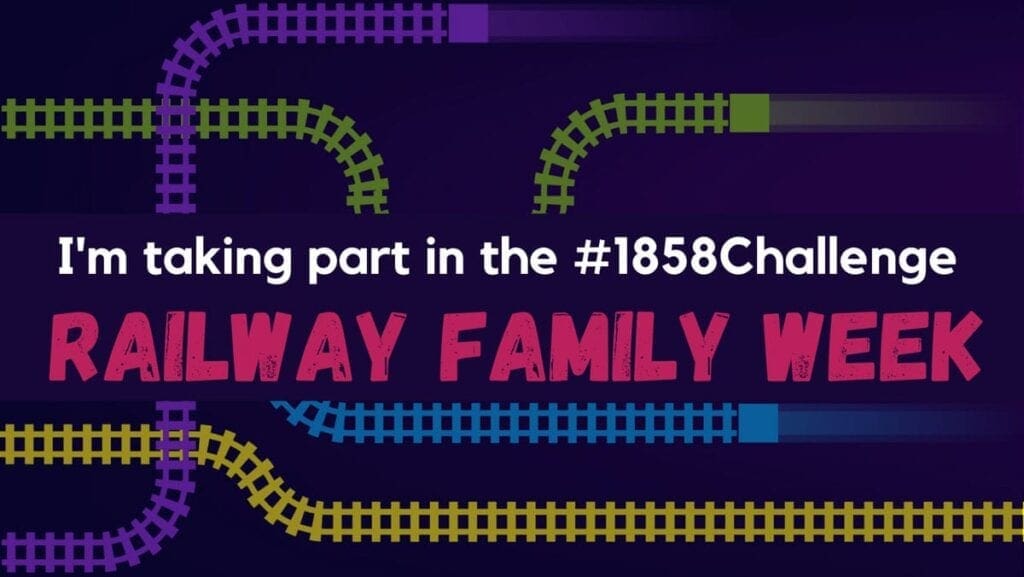 The Railway Benefit Fund (RBF) is staging a week-long fundraising event designed to bring together the Railway Family in support of colleagues in need.
Railway Family Week, from April 26 to May 2, will feature a range of fundraising events to support rail workers across the UK.
Related articles
The 1858 Challenge
The Railway Benefit Fund, founded in 1858, have introduced a fundraising challenge: aptly named The 1858 Challenge. Fundraisers can do it alone or together virtually with friends, colleagues and family as part of Railway Family Week.
RBF want as many people as possible to take part in the 1858 Challenge to help them smash their goal of raising £50,000 for Railway Family Week. The challenge can be done completely virtually and in line with government guidelines.
Can you raise £1,858 or £18.58 or even £18,580? Can you or your team cycle, run or walk 1,858 miles, kilometres or steps? Can you set yourself a challenge at 18:58 every night? Could you raise £18.58 by selling cakes?
Whatever the idea, RBF encourages everyone to start fundraising and share their challenge on social media with #1858Challenge.
Article continues below…
Advert

The difference fundraising can make
The RBF say all monies raised during Railway Family Week will help those struggling during tough times. Any amount raised can make a real difference: £18.58 could fund the weekly cost of lunches for a child home schooling; £185.80 could fund an emergency grant to feed a family through the weekend until pay day, and £1,858 could fund a deposit and a month's rent for a young person left homeless.
Claire Houghton, CEO at the Railway Benefit Fund, said "We are so excited to launch Railway Family Week and our first fundraising event, The 1858 Challenge. It's been such a tough year for the rail industry so we hope that Railway Family Week will be a real boost for everyone and help us to support those struggling as the pandemic continues."
Tim Shoveller, managing director of Network Rail's North West & Central region and chairman of the RBF, said: "Hearing about so many railway family people's 1858 Challenges has inspired me to do one of my own – I'm going to swim 1,858 metres non-stop without sinking. Please sponsor me."
Article continues below…
Advert
To learn more about the 1858 Challenge and download a Fundraising Pack, visit the RBF website here. Donate via the Railway Family Week JustGiving page here.