Grab the brand new March issue of Railways Illustrated magazine for the best coverage of today's railway scene.
Each issue of Railways Illustrated offers a comprehensive round-up of the latest news and topical events from the UK across the present-day railway, including heritage traction in operation on the main lines.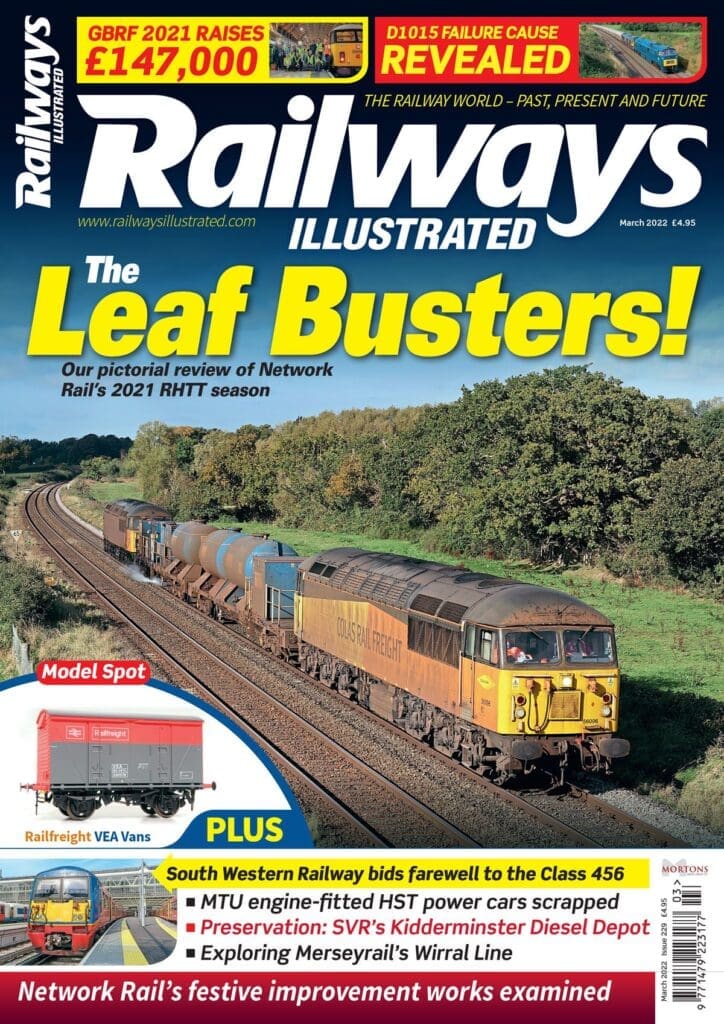 Railways Illustrated reflects the energy and vitality of the present-day railway scene. Here's what's in the March issue:
The Time-Saver
Andy Coward visits the Severn Valley Railway and speaks to Gus Dunster about how the Kidderminster diesel depot has transformed the way the railway's fleet of heritage modern traction locomotives are maintained and restored.
10 Pictures: Tom McAtee
Tom McAtee is a well-known name to readers of Railways Illustrated as one of our regular photo contributors. He brings us another excellent selection of stunning images, selecting his 10 favourite photos from his many photographic expeditions.
Exploring the Wirral Line
Martyn Hilbert returns with the second part of his profile of the Merseyrail network, with his attention focused on the Wirral Line for this issue. The feature is accompanied by an excellent selection of Martyn's photography of the self-contained railway.
Article continues below…
Advert